OUR BRAND STORY….
DIDI BEAUTY CO. was founded in 2018 with the vision to be the most preferred cosmetic brand out of Africa, providing global standard cosmetic products that are both user and eco-friendly.With over 200 distributors, covering 3 continents, thousands of products sold and several products in development, DIDI BEAUTY CO. is one of the fastest-growing brands in Africa. The first of many, pushing boundaries and redefining the makeup industry. 
At DIDI BEAUTY CO., we believe everyone should be able to experiment and express themselves with makeup and feel confident, this drives us to break new grounds/frontiers and bring innovative products to our customers irrespective of skin colour and age grade. Our founder, Ms. Doyinsola Afolabi, an investment banker turned beautypreneur was first introduced to the art of makeup by her father, who was a connoisseur of the most exquisite makeup products. His unusual but skilled interest in rouges and blushers was the beginning of something revolutionary, and Doyinsola's first two lessons about true beauty; 
i. Beauty is not bound by stereotypes, and 
ii. The most gorgeous of things can come from people and places we least expect. 
As Doyinsola grew older, she became even more interested in cosmetics and began to practice as a makeup artist. In the early days of her career, Doyinsola had the opportunity of trying many beauty products from all around the world but was not satisfied with the available products for women of color at the time. There were flaws with the products in the market, including unsuitability with black skin, and massive exorbitance. Doyinsola also observed that the makeup industry was targeted at women below the age of forty hence most products were non-inclusive. This led Doyinsola to search for an all-inclusive, higher quality yet affordable makeup product not restricted by color, culture, age, or religion. 
Every brand starts with a goal, DIDI BEAUTY's was simple: to provide makeup products for EVERYONE.Starting with eyebrow pencils and beauty blenders, DIDI BEAUTY CO. began operations in Lagos, now with a whole range and variety of products to make every woman feel confident about her appearance.DIDI BEAUTY brand is passionate about women and youth empowerment, collaborating with beauty professionals to impact women in the beauty industry by sponsoring makeup and editing classes and also providing makeup influencers and artists with products to upgrade their skills. 
DIDI BEAUTY is for you, for everyone, who is interested in celebrating beauty, individuality, and confidence.
OUR MISSION

To make extravagant beauty affordable for all
OUR VISION

To be Africa's go to brand for quality and affordable beauty products
MATERIALS USED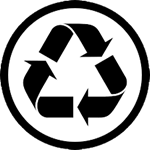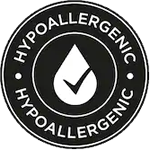 Powered by AZEXO Shopify page builder